"Top notch! Vares Contracting goes above and beyond.

" - Sacha Estrada, Project Manager - Elements Hospitality, Commercial property renovations. ... MORE CLIENT TESTIMONIALS
With over 33 years of experience, we are
PROUD TO BE MAUI'S ONLY 3rd-Generation
ABC-Licensed GENERAL CONTRACTOR
LICENSED FOR YOUR PROJECT, EXPERIENCED TO GET IT RIGHT.
LICENSING INFO & DEFINITIONS:

"A"-Licensed : General Engineering Services. With our A-License, we are licensed for work on roadways, bridges, water supply, wells and drainage, septic systems, sewers, pump systems, detector checks, recreational areas, pavement, solar energy systems, swimming pools, site work, excavation, rock crushing and screening, and more.
"B"-Licensed : General Building Services. We are licensed for the construction and improvement of structures, including residential, commercial, and industrial buildings.
"C"-Licensed : Specialty Services. We hold specialty licenses for the following services: excavation, trench and pipe laying, fencing, asphalt and concrete paving, surfacing, carpentry, cesspools, landscaping, masonry, drywall, drain and sewer lines, swimming pools, and more.
Drone Aerial Inspection Services: Our drone pilots are FAA Part 107-Licensed for Commercial Drone Services, including Aerial Data Collection, Utilities inspections, Aerial Structural inspections, Construction & Pre-Construction site inspection, and more.
CURRENT INDUSTRY EVENTS ON MAUI: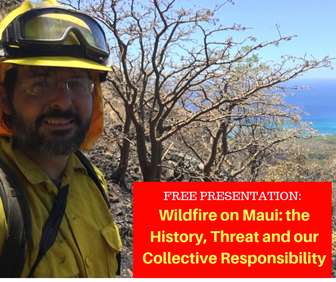 FREE SEMINAR: "WILDFIRE ON MAUI: THE HISTORY, THREAT, AND OUR COLLECTIVE RESPONSIBILITY"

When:
Weds., Feb. 6, from 5:30 to 7 pm (Doors open at 5 pm)
Free talk on "Wildfire on Maui: the History, Threat, and Our Collective Responsibility" by Clay Trauernicht, PhD, Wildland Fire Specialist at University of Hawaiʻi Cooperative Extension
Where:
Pacific Whale Foundationʻs classrooms at Maʻalaea Harbor Shops, 300 Maʻalaea Road
---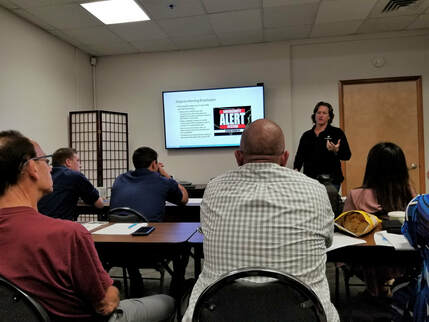 DISASTER RESPONSE & PREPAREDNESS SEMINAR, 02/04/2019, presented by the BIA and Maui County.
MONDAY, 02-04-19, 1pm - 5pm.
Maui County Resource Center
Employees and staff from Vares Contracting participated in the "Disaster Response & Preparedness Seminar", featuring Tracy Lawson - owner of Lawson & Associates Safety Services, Oahu - yesterday, highlighting the coordination needs of the public, emergency responders, contractors, and officials during emergencies and disasters. Key topics of information included updates to the NIMS (National Incident Management System), updates to "Worker Protection During High-Hazard Emergency Operations" standards, "Emergency Action Plan Preparation", and "Multi-Agency Resource Coordination". Visit our website for more information and pictures of Vares Contracting's Disaster Response projects.
---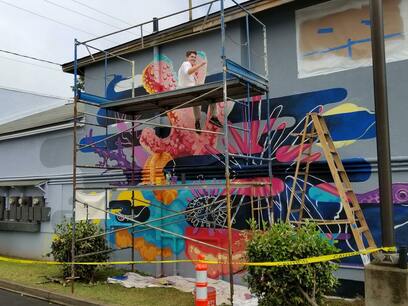 WAILUKU TOWN "MAUKA TO MAKAI" MURAL PROJECT!
​
MONDAY, 01-28-19 - SATURDAY 02-01-19
Vares Contracting is proud to be volunteering and providing material support to the Pangeaseed Sea Walls Project here on Maui! An international Ocean conservation and education non-profit organization, Pangeaseed encourages conservation and protection through the arts, using large beautiful public murals. This "mural festival" is themed
"Mauka to Makai", highlighting the delicate relationship of the ahapua'a from mauka to makai . Here in Hawaii, the health of our reef and ocean is tied directly to the health of our forests and streams.
Over a dozen professional artists from around the world are on Maui RIGHT NOW, volunteering their talent and time to design and paint gorgeous murals at 10 different sites in Wailuku. Take a drive this week and watch the artists at work, or take a driving tour of all 10 sites after they're complete! Mahalo for beautifying Wailuku Town, PangeaSeed!
---

Call (808) 757-0687
FULLY LICENSED, BONDED and INSURED. RESIDENTIAL, COMMERCIAL, & CIVIL.
License # ABC 34423
BASE YARD: 2000 Maui Veterans Hwy, Lot #210 MAILING: 645 Komo Ohia St., Wailuku HI 96793 EMAIL: eavares@gmail.com